Trusted Accountants in
Twickenham
If you're based in Twickenham and struggling to find the right Accountants and tax advisor for your needs, it's time to turn to Regal Chartered Certified accountants. Our professional accountants are dedicated to helping individuals and small businesses with all their tax and accounting needs. We understand that navigating the complex world of taxation can be daunting, but with our expert guidance, you can be confident that you'll save money and achieve financial success. We take pride in delivering outstanding service to all our clients, and we will work closely with you to fully understand your needs and tailor our approach to support you.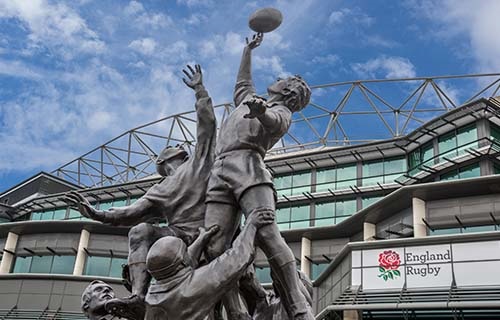 Expertise at Your Service: The Best Accountants in Twickenham
Our accountants are not only experienced, but they are also highly qualified: Financial Accountants, Bookkeepers, and tax advisers. With a proven track record of success, our Tax Experts are equipped to handle your business' unique financial needs, making us the top choice for accounting services in Twickenham. Being a long-established professional Chartered Certified accounting firm in London.
Regal Accountants offers various tax and accounting services to businesses in Twickenham and its surrounding areas. Our expertise extends to:
1. Corporate Tax Planning & Preparation
2. Financial Analysis & Reporting
3. Bookkeeping and Vat
Why Choose Regal Chartered?
Regal Accountants are not just another Tax Accounting firm in Twickenham. We have set ourselves apart from the competition by providing a complete suite of tax and accounting services with a transparent process.
Here are some reasons why choosing Regal Chartered as your tax advisor can be the best decision you will make for your financial success:
Proven track record: Our satisfied clients across Twickenham, London, and Surrey vouch for our impeccable track record of providing effective tax planning, preparation, and filing services.
Expertise and experience: Our Tax Advisors and Financial Analysts have years of experience dealing with local and international taxation laws, ensuring you receive the most accurate and up-to-date tax advice possible.
Proactive Guidance: At Regal Accountants, we don't simply crunch numbers; we proactively guide our clients toward financial success. We take the time to understand your goals, ambitions, and challenges and then provide strategic advice to help you make informed decisions. Whether it's maximizing tax savings, optimizing cash flow, or streamlining your financial processes, we're committed to being your trusted advisor every step of the way.
Technology-driven Approach: Embracing cutting-edge accounting technology is one of our core principles. We leverage advanced software and digital tools to streamline processes, enhance accuracy, and deliver real-time financial insights. Our technology- driven approach allows us to provide you with up-to-date information, faster turnaround times, and improved efficiency, saving you both time and money. Commitment to Excellence: Regal Accountants prides itself on its commitment to excellence. We strive for the highest standards of professionalism, integrity, and ethical conduct in everything we do. Our team is dedicated to delivering top-notch service, maintaining strict confidentiality, and building long-term relationships based on trust and mutual success.
Affordable rates: We offer competitive pricing backed by high-quality work, making our services easily accessible for all individuals and small businesses in Twickenham and its surrounding areas.
Our Transparent Tax Planning
Process
Regal Accountants are committed to keeping things simple and transparent. When you work with us, you can expect the following:
1. An initial consultation to assess your tax situation and personal or business goals.
2. A custom-tailored tax strategy designed by our Tax Specialist to maximize your
profits and minimize your liabilities.
3. Comprehensive documentation and filing assistance by our Tax Preparer to ensure
accuracy and compliance with taxation laws.
4. Regular communication to inform you of any tax changes or updates that may affect
you.
If you need reliable tax accountants in Twickenham, don't hesitate to reach out to Regal Chartered. Our expert team will happily assist you with all your taxation needs! Contact us today for a free consultation at no obligation.
We look forward to helping you achieve your financial goals!
Get a Personal Consultation

.
We will take care of your accounting and administrative services.