Regal Chartered- Your Trusted Tax Accountant In Sunbury
Running a successful small business requires managing various tasks, including navigating tax regulations and financial management. Though daunting, these tasks are crucial to ensuring that your business thrives. That's why finding a trusted accountant to help you through these challenges is essential.
If you're a small business owner in Sunbury and looking for a trustworthy tax accountant in Sunbury, Regal Chartered is the perfect fit for your needs. Our certified chartered accounting firm specialises in catering to small businesses, providing expert guidance and support to help you navigate the complexities of tax regulations and financial management.
Consider partnering with Regal Chartered to ensure your business stays on track and avoids costly mistakes!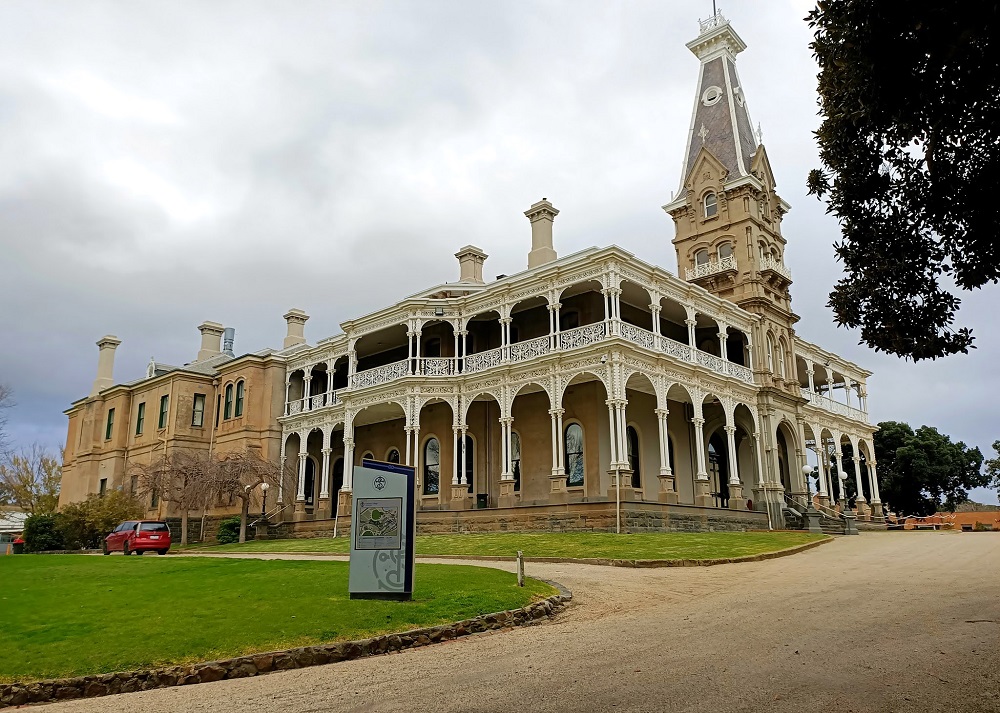 Our Expert Tax Services
As top-rated accountants in Sunbury, we are well-equipped to handle all your financial needs, from tax preparation to financial consultancy services. Our range of professional services includes:
Tax preparer services
Tax advisor consultations
Financial planning and wealth management
Tax planning and strategy
Tax analyst services to help you uncover hidden savings and deductions
And many more!
Tax Preparation: Our expert tax preparers can take the hassle out of submitting your annual tax return accurately and timely.
Tax Advice: You can rely on our tax advisors to provide up-to-date information and guidance on tax regulations, ensuring you maximize your deductions and avoid penalties.
Financial Consultation: Our financial consultants can assist you in making informed decisions about your investments, budgeting, and financial planning to strengthen the economic foundation of your business.
Tax Planning: With a thorough understanding of tax laws, our tax planners can help you identify strategies that minimize tax liabilities while maximizing your savings.
How Regal Chartered's Tax Expertise Transforms Your Business?
Our tax experts at Regal Chartered not only assist you with addressing tax-related issues but also guide you through various stages of your business development. We ensure you are equipped with the information and skills to make well-informed decisions for your business.
Start-up: We provide practical advice on setting up your business structure and assist you with implementing suitable tax strategies right from the outset.
Growth: As your business expands, our tax analysts can help you review and adjust your tax strategies, manage cash flow, and ensure ongoing compliance with tax regulations.
Mature: We work closely with you to maintain and improve the financial health of your established business, adopting advanced tax strategies and providing guidance on succession planning, mergers, and acquisitions.
The Transparent Process at Regal Chartered
We believe in providing our clients with a seamless, transparent, and efficient experience. When you choose Regal Chartered, you can expect the following:
Open communication and financial advice tailored to your specific needs
Timely and accurate work from our expert Tax Consultant team
Comprehensive financial analysis that identifies cost-saving opportunities and tax strategies
Full compliance with all UK tax regulations
Our Serving Area
Located in Feltham, London, and proudly serving clients in Sunbury and beyond, Regal Chartered is a premier provider of accounting services for small businesses throughout the Surrey and London area.
Our different service locations are-
Hounslow
Feltham
Ashford
Staines
Hampton
Twickenham
Richmond
Kingston
Surrey
West London
Our financial consultants and tax agents in Sunbury have extensive experience and knowledge of the UK tax system, ensuring your business remains compliant and enjoys every possible advantage.
Why Choose Regal Chartered for Your Tax Accountant in Sunbury?
We understand the importance of finding reliable, professional accountants in Sunbury to manage your finances. With a proven track record of providing high-quality, fast, and efficient services at an affordable cost, there's no better choice than Regal Chartered for an experienced Tax Agent in Sunbury.
Here's what sets us apart:
A long history of serving small businesses in Sunbury and surrounding areas.
Transparent and straightforward procedures.
A personal approach to handling your finances, emphasising clear communication and trust.
A firm commitment to guiding you through every difficult stage of your business development.
Our fees are tailored to each client's individual needs and depend on the scope of services required. Contact us to discuss customized packages that work best for your budget.
Regal Chartered is committed to providing the highest customer service standards and value for money. Our expert tax accountants can answer any queries and provide customized solutions to help you manage your business finances efficiently.
Reach out to us today if you require assistance with accounting or taxation matters!
Get a Personal Consultation

.
We will take care of your accounting and administrative services.