Chartered Certified & Reliable Accountants in Ashford
In the bustling business landscape of Ashford and everywhere, having a reliable
financial partner is essential to ensure optimal success. Regal Chartered, an
established and trustworthy accounting firm, offers unmatched expertise and guidance to help take your business to new heights.
We take pride in being one of the best accountants in Ashford. As a professional
certified accounting firm with extensive industry experience, we offer unmatched
services for small businesses in Ashford and the surrounding areas.
You can rely on our expertise because we strive to provide fast, efficient, affordable services tailored to unique business needs. Regal Chartered is here to help you achieve your goals with unparalleled accounting services, whether you're a new business owner or an established business looking to take things to the next level.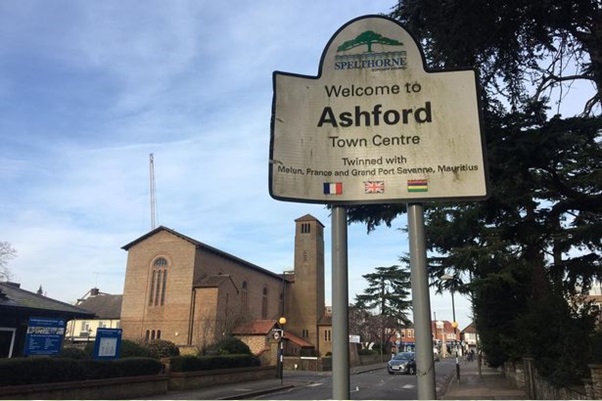 Professional Accounting Services Tailored to Your Needs
At Regal Chartered Certified Accountants, we boast a team of financial professionals. When you work with Regal Accountants, you will work with trustworthy professionals.
We will act as your:
1. Tax advisors
2. Bookkeepers
3. Management accountants
4. Cost accountants
5. Payroll specialists
6. Compliance officers
7. Tax preparers
8. Accounting specialists
9. Vat Specialists
Our diverse team ensures we're well-equipped to address the unique financial needs of businesses in Ashford.
Why is Regal Accountants the Best Choice for Professional Accountants in Ashford?
As a well-regarded financial consultancy and accounting firm in Feltham, Regal Chartered is home to knowledgeable accounting professionals. We provide a broad range of services tailored to meet the needs of small businesses throughout Ashford
and surrounding areas.
From financial accounting and management accountants cost accountants to payroll specialists, budgeting experts, and compliance officers,our team comprises skilledand experienced professionals.
Personalized Approach
At Regal Accountants, we understand that every client is unique. Therefore, we take the time to understand your business, financial goals, and challenges, enabling us to provide customized solutions that align with your objectives. With our personalised approach, you can expect tailored strategies to maximize your financial potential.
Comprehensive Accounting Services
Whether you require assistance with bookkeeping, tax planning or financial reporting, we offer a comprehensive range of accounting services. our services cover all aspects of accounting to ensure your business remains on the right track, from day-to-day financial management to long-term tax planning.
Transparent Process
Our accounting process is fully transparent, ensuring open communication with our clients every step of the way. Our clients receive a clear breakdown of service charges, deadlines, and a comprehensive understanding of the accounting and financial solutions we provide.
Commitment to Client Satisfaction Regal Accountants places a strong emphasis on client satisfaction. We prioritise clear
communication, prompt responses, and a proactive approach to address unique client needs. Moreover, our dedicated team is always ready to assist you, ensuring you receive exceptional accounting service and peace of mind.
Regal Accountants: Strengthen Your Business at Every Stage
Our comprehensive financial and accounting services ensure that businesses in Ashford are taken care of, from start-ups to mature enterprises. We'll guide you through the difficult stages of your business development, ensuring your financial
foundation remains strong.
Our accounting and tax professionals are equipped to provide the necessary guidance and support for businesses in Ashford, England, at every growth stage. Regal Accountants will customise our approach per your business's unique requirements, from start-up assistance to expansion and mature company management.
To contact Regal Accountants and discuss your accounting needs, visit our website or call us. We're located in Feltham, London, and serve businesses throughout London, Surrey and across the England.
In conclusion, Regal Accountants remains the top choice for professional accountants in Ashford and the surrounding areas. Our unwavering dedication to providing fast,efficient, and transparent financial services has made us a trusted partner for businesses in various industries.
If you're seeking unparalleled accounting support for your business, choose Regal Accountants- one of the best accountants in Ashford, to guide your way.
Get a Personal Consultation

.
We will take care of your accounting and administrative services.