Regal Chartered – Your Trusted Accountants in Hounslow
Expert guidance and support are key to your success when managing your business's finances. That's where Regal Chartered comes in.
As a Chartered Certified Accountants in Hounslow, we have the knowledge and
experience necessary to help you navigate the complex world of finance. Our team is committed to providing fast, efficient, affordable services that meet all your financial needs.
Whether you're just starting or looking to grow your business, we are here to help. Withour guidance, you can rest assured that your accounting is in good hands, so you can focus on what matters most – running your business. Our goal is to help your small business thrive in the competitive marketplace.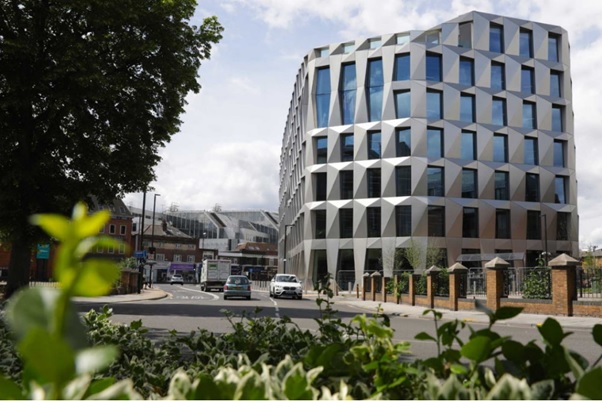 A Comprehensive Suite of  Accounting Services
Our team of accounting and tax professionals offers a wide range of services tailored to your business needs. Our suite of services includes:
Chartered Certified accountants – Providing various accounting services, such as financial accounting, management accounting, Vat returns, Corporation and personal tax returns and bookkeeping, to ensure your financial statements are accurate and up-to-date.
Tax experts – Implementing effective tax planning strategies to minimize tax liability while ensuring full compliance with all applicable legislation.
Business advisors – We provide guidance and support through all stages of your business development, from start-up to maturity. Our advisory services focus on enhancing your profitability, cash flow, and business value.
Payroll accountants – Our payroll services ensure your employees are paid accurately and on time while complying with all statutory requirements.
Why Choose Regal as Your Accountant in Hounslow?
Our proven track record of exceptional service and transparent process make us the ideal choice for all your accounting needs. Furthermore, besides Hounslow, we cater our accounting services in many locations, including Feltham, Ashford, Staines, Hampton, Twickenham, Richmond, Kingston, Sunbury, Surrey, and West London.
Reasons you can trust us-
Unmatched Expertise
Regal Accountants boasts a team of highly skilled and experienced financial professionals who deeply understand the complex world of finance. With our extensive knowledge and industry insights, they can provide tailored solutions to meet your specific accounting requirements. Whether you need assistance with tax planning, financial analysis, or bookkeeping, Regal Accountants has the expertise to navigate the intricacies of accounting with precision and efficiency.
Personalised Attention
Regal Accountants believes in building strong client relationships based on trust and personalized attention. We take the time to understand your unique circumstances and business objectives, allowing us to tailor our services to meet your needs best. We treat each client with the same dedication and professionalism, ensuring you receive the individualized support you deserve.
Proactive Financial Guidance
Beyond traditional accounting services, Regal Accountants goes the extra mile by providing proactive financial guidance to help you make informed decisions. Our Hounslow accountants will assist you in complying with regulatory requirements and offer strategic advice to optimise your financial operations and maximize your profits. With their insights and recommendations, you can stay ahead of the competition and achieve long-term financial success.
Transparent Process and Tailored Services
Regal Chartered Certified Accountants are dedicated to delivering a transparent and consistent process that caters to your unique needs. As your business grows, our expert accountants will guide you through all stages of your business development, from start-up to mature company.
We understand that every business is different, and our professionals are committed to customizing their services to suit your goals and requirements. When you choose Regal Chartered, you're choosing a team that values your financial well-being as much as you do.
If you are looking for certified and trustworthy accountants in Hounslow, choose Regal Chartered Certified Accountants. Our tax planning experts and business tax consultants devise strategies to minimize your tax liability while ensuring full compliance with all applicable legislation.
To initiate our services, simply contact us to discuss your accounting requirements.We'll provide you with a customized proposal tailored to your business needs. We look forward to working with you!
Get a Personal Consultation

.
We will take care of your accounting and administrative services.