Top-Rated Accountants Hampton- Experts That You Can Rely On
Running a business is always a challenging task, especially when it comes to
managing your finances. With so many aspects to handle, such as bookkeeping, tax, and payroll, it is essential to have a reliable and professional accountant.
If you are in Hampton, look no further than Regal Chartered Certified Accountants.
With our extensive experience and knowledge, we offer various accounting services to help business owners manage their finances effectively, from bookkeeping to payroll to tax planning.
Our dedicated team understands your unique needs and works diligently to offer
tailored solutions aligned with your goals. With Regal Chartered Certified Accountants, you can focus on growing your business while they handle the nitty-gritty of your finances.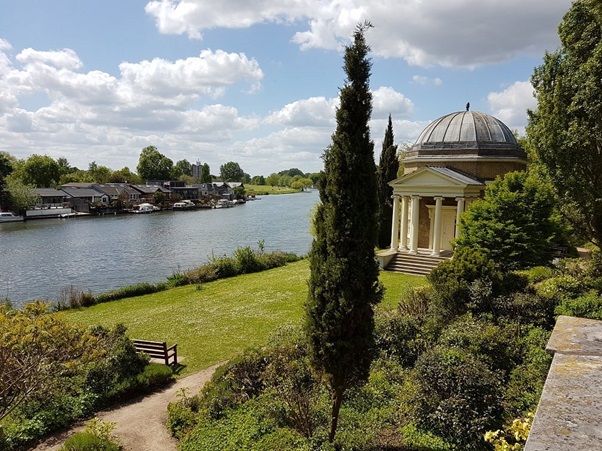 Expertise You Can Trust: Comprehensive Accounting and Tax Services for Your Business
We not only offer comprehensive accounting services but also guide you through thechallenging stages of business development – from start-up to mature company. By creating a partnership with us, you can rest assured that your business has the supportit needs to thrive in today's competitive market. Our team of certified accountants provides consistent, top-quality services, ensuring that your financial affairs remain in order. Here's a snapshot of the variety of accounting experts you can find at Regal Chartered:
1. Self-employed Accountants
2. Company Accountants
3. Bookkeepers
4. Tax professionals
5. Accounting professionals
6. Tax advisors
7. Cost accountants
8. Management accountants
9. Payroll specialists
10. Tax preparers
Why Choose Regal Chartered Accountants?
When it comes to accounting, experience, and expertise matter. At Regal Chartered, we have the experience and expertise to help with your accounting needs. With a proven track record of providing fast, efficient, and affordable services, Regal
Chartered sets the standard for excellence in financial solutions. We offer a transparent process, ensuring that you stay informed and in control of your financial journey. Our long-established accounting firm operates in London ,Surrey & across England, providing exceptional financial services to small businesses throughout the area.
Reasons you can trust us-
Extensive Experience:
Regal Chartered Accountants has a team of highly experienced accountants who have served Hampton clients for many years. Our deep understanding of accounting principles, tax regulations, and financial strategies enables us to provide accurate and reliable advice tailored to your needs.
Comprehensive Services:
Regal Chartered Accountants offers comprehensive accounting services, from bookkeeping and financial statement preparation to tax planning and compliance. Whether you're a small business owner or an individual needing personal accounting assistance, we have the expertise to handle all your financial needs efficiently and effectively.
Proactive Approach:
Regal Chartered Accountants takes a proactive approach to accounting. We don't just crunch numbers; we actively analyse your financial situation to identify potential opportunities for growth, cost savings, and tax optimizations. By staying ahead of the curve and informing you about relevant financial developments, we empower you to make informed decisions that benefit your financial future.
Personalized Attention:
At Regal Chartered Accountants, clients are more than just numbers. We prioritize building long-term relationships and providing personalized attention to each client. We take the time to understand your unique goals, challenges, and aspirations, tailoring our services to align with your specific requirements. You can trust that they will always have your best interests at heart.
Transparent Communication:
Clear and open communication is a cornerstone of the client-accountant relationship at Regal Chartered. We believe in keeping you informed every step of the way, explaining complex financial concepts simply and understandably. You can expect prompt responses to your queries and proactive communication regarding any updates or changes that may impact your financial situation.
Partner With Regal Chartered to Benefit in Many Ways
Experience the benefits of a reliable and results-driven accounting partnership with Regal Accountants – your trusted accountants near Hampton. With our professional team of Chartered certified accountants and an extensive service portfolio, we can
help your business reach its full potential. Contact us today to book a free consultation and learn more about how our accounting
solutions can benefit your business.
Get a Personal Consultation

.
We will take care of your accounting and administrative services.